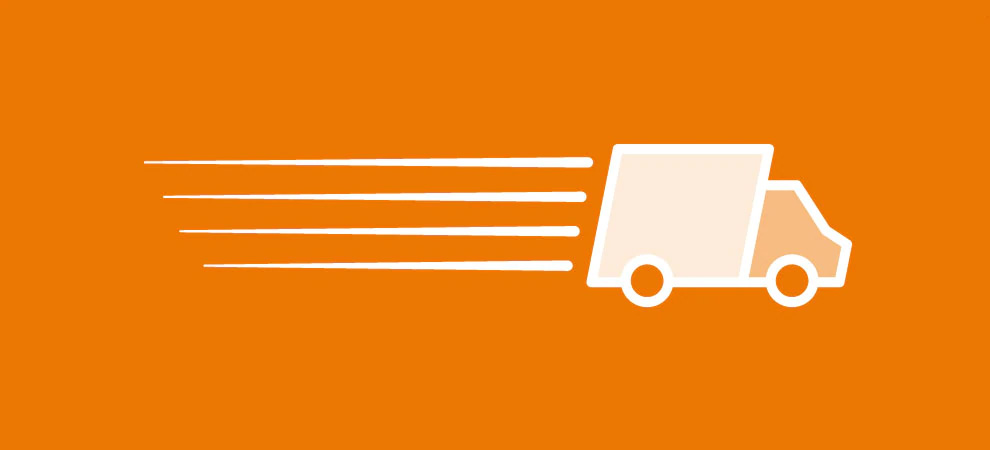 Shipping Information:
We ship all orders within the contiguous 48 states by FedEx ground delivery from our warehouse in Rancho Cucamonga, California. Orders should arrive within 7-10 business days from our receipt of your order. We only ship to physical addresses and do not ship to PO boxes. To see shipping cost estimates, choose your state and enter your zip code and click "estimate shipping" to see how much it will cost to ship your order. For specific shipping charges, see chart below:

Weekend and holiday orders are processed the next business day.
Please allow extra time for orders placed during holidays (including promotions).


ORDER AMOUNT
SHIPPING CHARGE
$0 to $10.00
$4.99

Shipping charges are calculated for each shipping address.

Please contact us at 1-800-493-2205 if you have any questions.

$10.01 to $29.99
$8.99
$30.00 and over
Free Shipping
We do not ship items purchased from this website to Guam, Puerto Rico, Virgin Islands, Northern Mariana Islands, American Samoa, Midway Atoll, Palmyra Atoll, Baker Island, Howland Island, Jarvis Island, Johnston Atoll, Kingman Reef, Wake Island, Navassa Island, Hawaii, Alaska, Armed Forces Africa, Armed Forces Americas, Armed Forces Canada, Armed Forces Europe, Armed Forces Middle East, Armed Forces Pacific, Federated States Of Micronesia, Marshall Islands, Palau and outside of the USA.
International Shipping
We no longer offer international shipping from our website.

Return Policy:
The following return policy applies to all online orders purchased from our website.
We accept returns on new or unused items up to 60 days with proof of purchase. Any item returned past 60 days or without proof of purchase will not be honored.
All item returns must include the online order number.
New or unused items in the original packing will be refunded the purchase price, excluding shipping charges. The cost for returning the item will be incurred by the customer.

Defective items will

be replaced at no charge to the consumer.
All returns must be sent to: Bradshaw Home Returns, 9409 Buffalo Avenue, Rancho Cucamonga, CA, 91730
If you have any questions on returns, please 1-800-493-2205
Items purchased from a retail store must be returned to the place of purchase and are subject to the retailer's policies.
If you have any problems with a Casabella® product please contact our customer service department at 1-800-493-2205 or send an email to info@casabella.com.